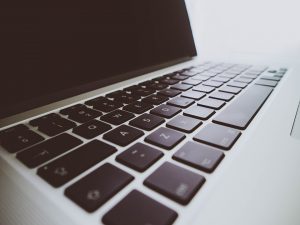 Services are offered at our location, your home or business and remote assistance is available.     Pick up is available at your convenience.
General Repairs and Troubleshooting
Troubleshooting 

Find the causes of crashes, lockups, unusual slowness, and advise on a solution

Virus, Malware, Spyware and Adware Removal 

Remove anything found along with any junkware that is slowing your computer down
Install software for ongoing protection

Laptop Screen Replacement 

Replace cracked or non-working LCD screens
Standard and touchscreens

Tablet and Phone Repairs 

 Apple products and Androids
 Screen replacements(LCD & Digitizer)
Battery replacements
Power jacks
Standard resets

Data Recovery

Recover data accidentally deleted from your working hard drive
Recover files to a DVD/CD, flash drive or external hard drive

Data Backups 

Backup your data to a DVD/CD, flash drive or external hard drive
Installs, Setups and Upgrades
Hardware Install or Upgrade– Any internal or external devices on your computer. Examples include:

Hard Drives
DVD/CD Drives
Video Cards
Motherboards
Printers
Memory
Other Accessories
New Computer Setup

Connect to your existing Internet connection
Connect a Printer
Create Restore disks
Answer any questions you might have in getting started.
Setup Home Network

Router setup and configure
Device Connection
Wireless networking
File Sharing
Printer Sharing
Testing of Network
Software Installs and Setups

Install any software title or software suite
General Computer Training
Basic computer training
Navigation
Internet
Email
Select home/school/office software packages
Custom Computers
Custom built computers designed to meet your needs
Office / Business computers
Gaming Rigs
Call or email to ask for more information or to get a quote
Websites
Need a website for your business or organization?  Let us create one for you.  Our websites are a great way to advertise or get the word out for whatever it is you need people to know about your business or  organization.
Computer Recycling
Take your old rundown computer (working or not) and recycle it
Transfer of Home Movies to DVD
Transfer of home movies from reels, 8mm tape or VHS to DVD.